Product Details
Supplement Facts
Complete Microbiome & Digestive Health Formula

ProHydrolase
-Supports the normal digestion of protein and absorption of amino acids, which are the building blocks of muscle.*
-Prevents gas, diarrhea and bloating associated with digesting protein-rich foods.*
-Supports proper digestion of protein.*

DE111
-Promotes digestive health.*
-Supports healthy immune function& exercise recovery.*

Lactobacillus rhamnosus
-Colonizes, acidifies and protects the small intestine and can quickly establish itself in the large intestine.*
-Inhibits growth of Streptococci and Clostridia & detoxifies environmental toxins.*

Bacillus coagulans
-Naturally microencapsulated, clinically-studied probiotic enhances formulation capability and overall protection.*
-Produces L+lactic acid, which helps acidify gut environments to deter growth of unwanted microbes within the GI tract.*

Lactobacillus plantarum
-Supports healthy immune function & crowds bad bacteria.*
-Clinically studied for athletes.

PreforPro
-Maintains healthy intestinal tract.*
-Supports proliferation of beneficial bacteria.
COMPLETE MICROBIOME & DIGESTIVE HEALTH FORMULA
Probiotic X is a blend of probiotic strains and digestive enzymes that populate the lower and upper digestive tract and provides many unique health benefits.*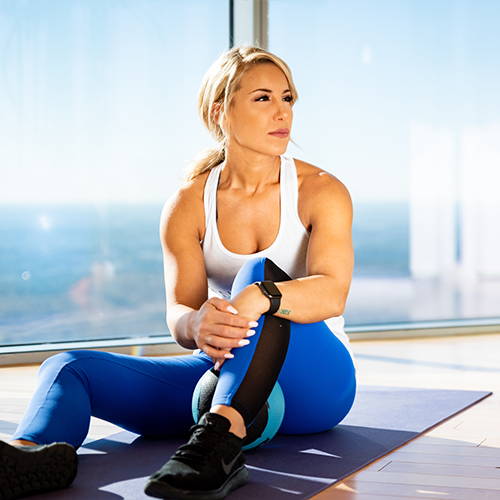 Promotes Digestive Health
This comprehensive supplement supports the digestion of protein, absorption of amino acids, and helps to ease occasional gas and bloating associated with digestion.*
Healthy Immune Function
Helps to strengthen the gut by supporting a normal, healthy inflammatory response. A healthy gut makes for a healthy immune system.*
Supports Microflora
It stimulates your microbiome and allows good bacteria to reproduce.*
Take 1 capsule daily with a meal or protein shake for maximum benefit.