Product Details
Supplement Facts
Branch Chain Amino Acids (BCAAs) are the essential supplement for helping build lean muscle, improve endurance, and preserve muscle strength while targeting stored fat.

AminoOne's advanced 10:1:1 ratio of BCAAs helps increase protein synthesis, while preventing muscle catabolism. All the ingredients will help you power through your workouts like never before and will have you waking up feeling recovered and refreshed.
BRANCHED-CHAIN AMINO ACIDS
Get back to your training sooner with the help of this comprehensive post-workout supplement.*
Advanced BCAA Formula
AminoOne is packed with 5G BCAA's to preserve lean muscle.
Intensity & Performance
For improved exercise performance, less fatigue, muscle protection, and increases fat burning during exercise.
Improve Recovery
Reduce delayed onset muscle soreness and increase your recovery time.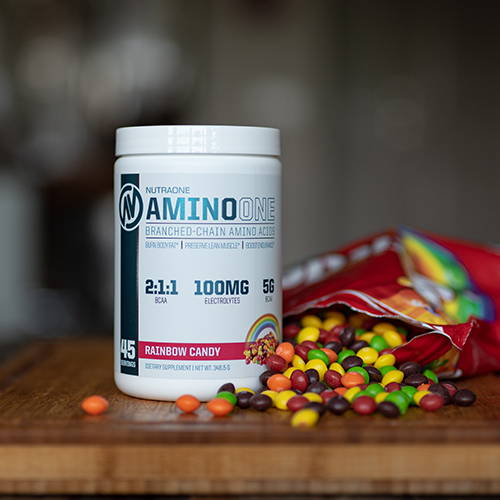 Mix 1 to 2 scoops of with 16 oz of water pre-workout or during your workout. On rest days, take 1 scoop in the morning.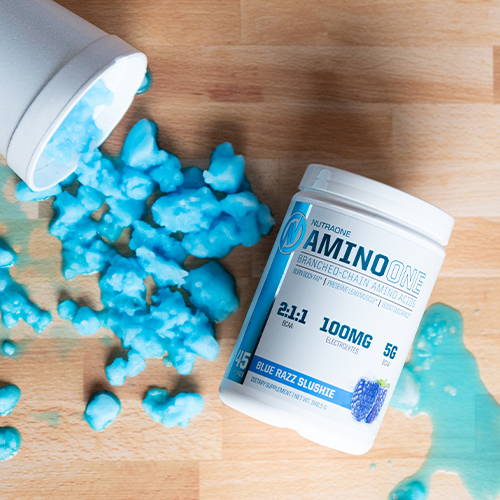 *These statements have not been evaluated by the Food and Drug Administration. This product is not intended to diagnose, treat, cure, or prevent any disease.