Product Details
Supplement Facts
Complete Microbiome & Digestive Health Formula

ProHydrolase
-Supports the normal digestion of protein and absorption of amino acids, which are the building blocks of muscle.*
-Prevents gas, diarrhea and bloating associated with digesting protein-rich foods.*
-Supports proper digestion of protein.*

DE111
-Promotes digestive health.*
-Supports healthy immune function& exercise recovery.*

Lactobacillus rhamnosus
-Colonizes, acidifies and protects the small intestine and can quickly establish itself in the large intestine.*
-Inhibits growth of Streptococci and Clostridia & detoxifies environmental toxins.*

Bacillus coagulans
-Naturally microencapsulated, clinically-studied probiotic enhances formulation capability and overall protection.*
-Produces L+lactic acid, which helps acidify gut environments to deter growth of unwanted microbes within the GI tract.*

Lactobacillus plantarum
-Supports healthy immune function & crowds bad bacteria.*
-Clinically studied for athletes.

PreforPro
-Maintains healthy intestinal tract.*
-Supports proliferation of beneficial bacteria.
COMPLETE MICROBIOME & DIGESTIVE HEALTH FORMULA
ProbioticX is a blend of probiotic strains that populate the lower and upper digestive tract and provides a multitude of unique health benefits.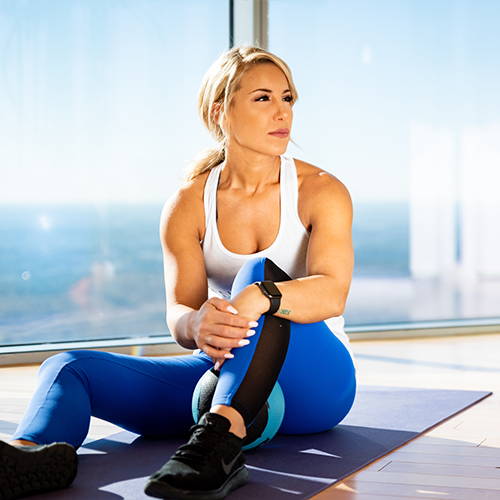 Promotes Digestive Health
Supports the digestion of protein, absorption of amino acids, prevents gas, diarrhea and bloating associated with digestion.
Healthy Immune Function
It strengthens the gut by limiting the bad bacteria and regulating inflammation. A healthy gut makes for a healthy immune system.
Supports Microflora
It stimulates your microbiome and allows good bacteria to reproduce.
Take 1 capsule daily with a meal or protein shake for maximum benefit.