Product Details
Supplement Facts
The quality and amount of time you spend sleeping is one of the most important factors in any health or fitness goal you may have.

SleepOne induces deeper REM sleep cycles that can give your body more of the rest and repair time that's so essential to mental and physical strength.

SleepOne also helps your body burn more fat, build more lean muscle, and wake up feeling more refreshed.
NIGHT TIME SLEEP FORMULA
If you're looking for a natural sleeping supplement that will help you feel rested and support healthy weight loss, NutraOne SleepOne has you covered. With 8 natural ingredients, our proprietary blend will help you sleep deeper and feel healthier.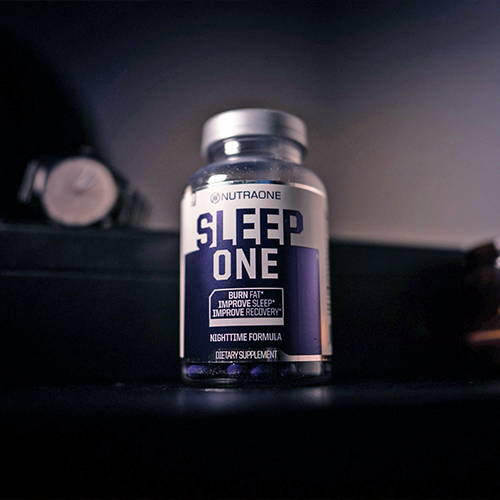 Supports a Good Night's Sleep
Don't let lack of sleep dominate your life. Our natural sleep aid will help you have a good night's sleep so you can tackle the following day head on.*
Supports Healthy Weight Loss*
Help your body get results even when you sleep by supporting energy expenditure and boosting your metabolism.*
Supports a Healthy Immune System*
A restful night's sleep is pivotal to helping your body stay on top of the game. Our sleep supplement will help prepare your body for whatever life throws at it.*
Recover Quicker*
Sleep is essential to recovery, so why leave it up to chance? Bounce back quicker with our sleep supplement.*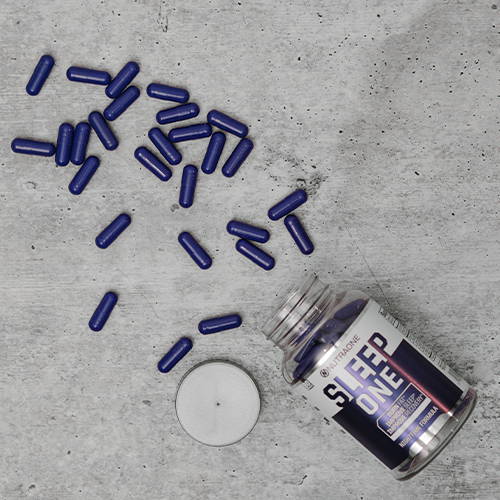 Take 3 capsules with 8-12 fl. oz. of water, 30 minutes prior to sleeping.
* These statments have not been evaluated by the Food and Drug Administration. This product is not intended to diagnose, treat, cure, or prevent any disease.