Product Details
Supplement Facts
CLAOne contains Conjugated Linoleic Acid (CLA), one of the most potent, natural, and stimulant-free stubborn-fat burners.

No product targets your hard-to-reach areas better than CLA. For men, CLA will help reduce fat in your lower abs and lower back; women primarily see the benefits in the stomach, hips and thighs.

CLAONE uses the highest-quality CLA ensuring you get the results you're looking for.
NATURAL TONING AGENT
Conjugated Linoleic Acid (CLA) is a natural and stimulant-free weigh-loss aide. CLAOne can reduce stored body fat, increase lean muscle mass, improve health, support metabolism and heart health.
CLA Active Blend
CLAOne is made with 1000mg of CLA per serving and 80% from high potency Safflower Oil. It's one of the most potent, natural and stimulant-free fat metabolizers.
Burns Fat
CLA is used to reduce the stored fat in your body. It works by helping to deliver more fat directly to your muscles where it can be burned for energy.
Enhance Muscle
CLAOne helps to maintain lean muscle mass.
Improve Health
Taking CLA can improve your immune system, bone density, boost liver health and support detoxification.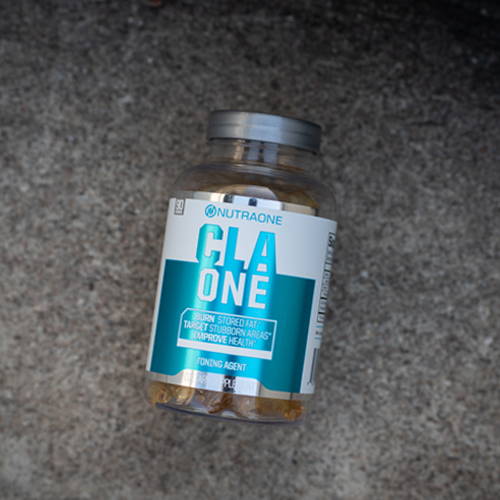 Take 1 softgel 3 times daily. For best results take before or with your meals.